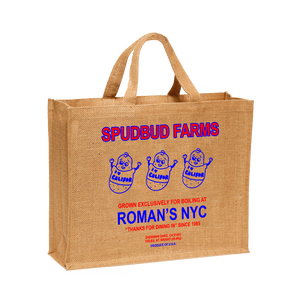 Welcome to Spudbud Farms! Not a real place, but this jute tote makes it seem like it might be.
- 100% Burlap Fabric
- Fancy Soft Cotton Handles
- Full Side and Bottom Gussets
- 15.5" x 13.75" x 6"
This product is on pre-order and will begin shipping by November 19th.
Creative direction and Roman's design by Chris Chang (@negnance).